A Summer Weekend @ Sunrise
---
It's that time of year again
Come join us for a fun summer weekend.
Scroll down for details
We would like to formally invite you to "A Summer night at Sunrise" being held Friday Aug 27 to Sunday Aug 29 on Whidbey Island.  This time it will be two night long.  Food will be provided for Friday dinner, Saturday breakfast, Saturday dinner and Sunday breakfast.  The cost of the tickets goes directly to cover the cost of the party.
We highly recommend you plan on taking Friday off and coming up early in the morning, the ferry line will take hours if you arrive in the afternoon or evening and you will miss dinner.
Tickets are $120 an adult. Tickets are available here. Tickets cover costs of food catering, porta potties, cleanup, shade tents rentals, tables and chair rentals and all the details that go into putting on a party.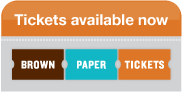 Space is limited so please respond as soon as possible.
What's Going to Happen!
Camping
Tent camping overnight at Sunrise on Whidbey Island
Things to bring
Friday and Saturday lunch
Tent and sleeping gear
Beach gear and towel, sunscreen
Any other snacks your family may need.
Any alcoholic beverage you will want.
Entertainment
Camp fires
Beach Walks
Games
General Shenanigans
Address: To be provided by the person who invited you.

Lodging
We will have plenty of tent camping spots.
Parking
We encourage carpooling as parking is limited, once you get to the property there will be signs on where to park
We will also have a sign in sheet and pens so that you can write your phone number on your car just in case it needs to be moved.
Any questions comments or concerns – Give Marian a call 425-478-3058
Top of page